We understand that not everyone enjoys or gets the most out of the gym. That's why we give you the option of a bespoke swimming membership. This lets you get your workout in the pool rather than in the fitness suit or as part of our group fitness classes. Swimming is great exercise, too. It lets you get a full-body workout without putting too much strain through your joints and you'll burn calories and build muscle at the same time. What's not to like?
Unlimited Swimming
With an Everyone Active swimming membership, you get unlimited access to more than 120 swimming pools across the country. Whether you want to pound the lanes to up your fitness, hone your technique, or just enjoy the water. The choice is yours and there are sessions to suit everybody.
Swimming is superb exercise, helping you burn calories, as well as build and tone muscles at the same time. While swimming, you work the whole body, including your arms, your shoulders, your core and your legs. This means you'll never accidentally miss leg day like you might if you focused on the gym!
What to Wear
We're pretty relaxed about what you wear while you're swimming with us. As long as you're comfortable and you can still move easily, you should be okay. For men, things like trunks, swim shorts, Lycra leggings and close-fitting trunks are all fine, while for women, there are bikinis, tankinis, swimming costumes, Lycra leggings and swim dresses as well as short- and long-sleeved t-shirts. We also recommend you wear goggles and a swim hat, while you'll also need a towel, as well as a pound coin or a token for the lockers in the changing rooms. For full information on what you should and shouldn't wear, check out our swimwear policy.
If you're lacking anything, then just head over to the swimming section of the Everyone Member Shop. Here, you'll find everything you could possibly need for a session at the pool, from swimwear to towels, from goggles to locker tokens. It really does have everything.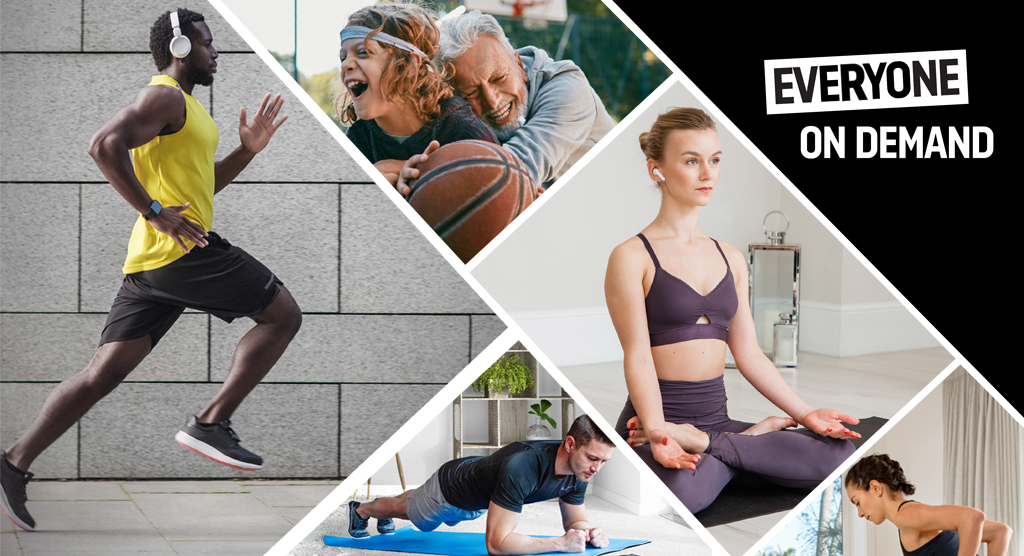 Everyone On Demand
To compliment your swimming membership, you'll also get access to our fantastic range of home workout apps – Everyone On Demand. This suite of four apps allows you to sample over 2,500 online fitness classes from world-leading providers, including Les Mills. As well as Les Mills on Demand, you can also make use of WithU, FLEX and EXi, each of which offers something slightly different. So, if you can't make it to the pool one day for some reason. You can still work out at home, or while you're out and about!
Les Mills on Demand
This fantastic app gives you access to more than 300 of Les Mills' most popular online video workouts. From hardcore Bodypump and Bodycombat sessions, to more relaxed Bodybalance and Bodyflow sessions, this app has got it all. There's even a work out specially designed for kids – Born to Move. All the classes are hosted by the very same instructors who designed the workouts, so you know you're getting the very best instruction.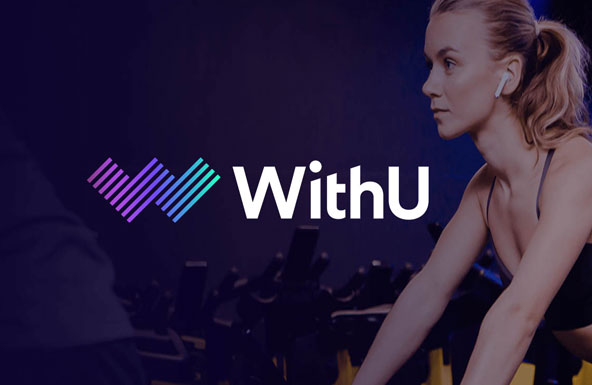 WithU
WithU is an audio-based app that coaches you through your workout via your phone's speakers or earphones. This means you don't need a screen to enjoy the workouts on offer. There are more than 600 available, including running, cycling, Yoga and HIIT. All the workouts are coached by world-class instructors.
FLEX
Meanwhile, FLEX is more like a traditional fitness app, giving you access to hundreds of fitness videos and workouts on your device – be that a phone, tablet, computer or smart TV. This allows you to exercise whenever and wherever you are.
EXi
EXi is an NHS approved physical activity app. Not for the fit getting fitter, but designed for people who want to be more active, with effective safety guidelines. Join now for safe intensity-based workouts, audio-guided walks and personalised weekly goals.
If you have any combination of 23 long-term health conditions, your plan will be adjusted accordingly.
Access EXi's library of physical activity and workout videos set at the appropriate intensity level, or use their app to log your own activities.
Bespoke Apple Watch app which allows you to provide feedback on exercise intensity in real-time.
Everyone Active Profile
Finally, with your swimming membership, you get access to your Everyone Active profile. This allows you to keep track of everything to do with your Everyone Active membership, but there are some other features too. For example, you can keep track of your progress towards your goals, whether that's a specific weight, or the time it take to swim a certain distance. It can all be recorded here.
Secondly, there are a whole host of video workouts and training plans for you to try. These have all been developed by experts and are certain to help you reach your targets. Thirdly, there's the Member benefits area. This is packed with deals and offers from some of your favourite brands.
So if you want to try getting fit, but don't want to be cooped up in the gym, why not try an Everyone Active Swimming membership?